Growing as You Do
Let your children experience a life in a nature-inspired community close to the Metro.
Hanna is a Minami Residences' 2-storey quadruplex home in General Trias, Cavite that can easily be expanded because of its bigger lot size. Each Hanna unit has a 54 sqm floor area built on a 80 sqm lot. It has three bedrooms and two toilet & baths.
As your family grows, so can Hanna. Because of the spacious lot size, families have the flexibility to expand their Hanna units according to their family's needs – be it an additional bedroom, WFH office, online classroom, or garden for entertaining. With the expandable Hanna unit, your home will definitely become your new hub!
Minami Residences'
Hanna Images
Minami Residence's expandable house model, Hanna, is thoughtfully constructed with minimalist modern-Asian design that you will definitely love. It has a provision for a 2-car garage and has enough space for future home expansion.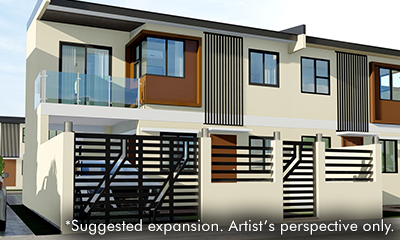 Hanna E2
Should you dream of a 2-car garage and still have an extra space for a bedroom or workspace, you might want to consider Hanna E2 in your future home expansion.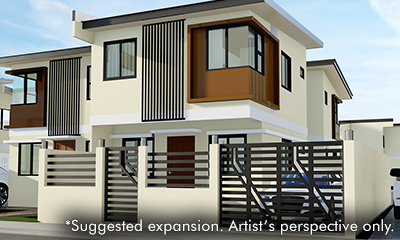 Hanna E4
Hanna is our Minami Residences dressed-up model unit onsite. A front expansion will give you a bigger home space while keeping your 2-car garage.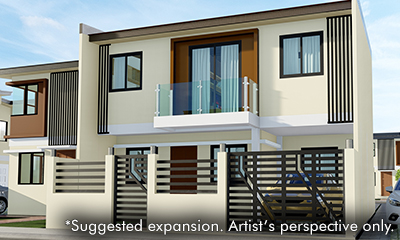 Hanna E6
Hanna E6 design will allow you to have a bigger kitchen space, a bathroom inside the master bedroom, and additional rooms for convenience.