With the influx of real estate developments in the Philippines in the early 2000s, many Filipinos have since shifted from the more traditional dream of owning a house and lot to a unit in one of the many mid-rise or high-rise developments that sprang up in the urban landscapes of major cities. If you are a prospecting home buyer who is still unsure on what to pick between a condo versus a house, then you have come to the right place. Here are three factors you should consider when deciding between a condo and a house and lot.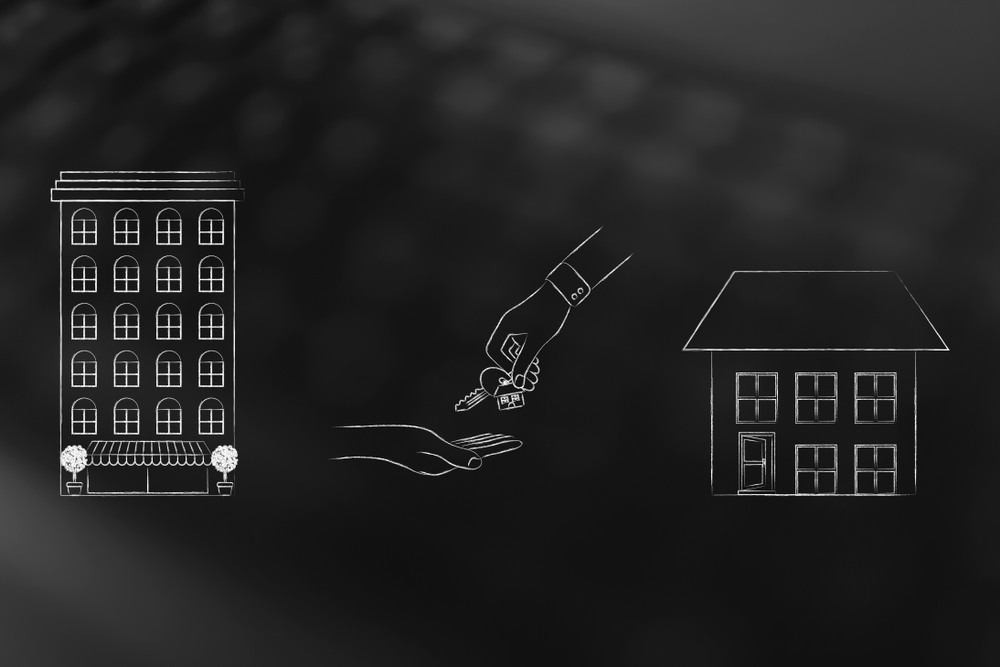 Location
Location is a mainstay in many home buying guides. Many condominiums boast the convenience of their development's location and various amenities as a major benefit of a condo versus a house. This is undeniably true, as most of them are within walking distance from major shopping centers, business hubs, and exciting restaurants among many other attractive establishments. Who doesn't want to be able to make a quick run to the store for dinner? Feeling fancy on a payday? A condo unit lets you step out of the house for a nice dinner with the peace of mind knowing you can go out to dinner and leave your home guarded 24/7 within the building. On the flipside, this location can also become a disadvantage. Because you are located where everything else is, you can also expect an influx of traffic to happen every day. Whether you are getting on the road to work or taking the kids to school, anywhere that is not walking distance will feel much further away because of the grueling traffic.
The difference between a condo and a house lies in the distance between establishments. A house may not have all the amenities you need within walking distance, but it can certainly be close enough with a short drive, for a fraction of the travel time. Aim for a home that is far enough for you to enjoy the peace and quiet, but near enough for you to hop into a car and go where you please. You can even take this advantage one step further by looking at house and lot projects outside Metro Manila, like house and lots in Cavite!
A. Condo
Pros: If you are a young professional living on your own and in close proximity to essential locations like your workspace, gym, and groceries, then a condo is a great pick since you can walk to all these places and skip out on the traffic.
Cons: If you need to use your car to get to work or school, then be prepared for the bottleneck traffic as you and the rest of the tenants race to leave the condominium parking during rush hour. While some condos may have multiple exits, most only have one way in and out of the parking area. A central location also means that many of the surrounding establishments will be frequented even by non-residents, so opt to walk when you can if you do not want the hassle of traffic and crowded parking spaces.
B. House
Pros: If you are deciding on a condo vs house and lot but prefer to take your car to work, or you have a family of your own, a house and lot with a strategic location is the way to go. Save yourself and your kids the hassle of being late to work and school. A house and lot will give your children more indoor and outdoor space. Security is also an advantage because you are ensured that a gated community will keep your children safe compared to the bustling and busy surroundings of a condo.
Cons: Be prepared to spend a little more money on gasoline, since unlike a condo, house and lots tend to be outside the walking distance of establishments. However, this also means that the residential areas are more peaceful and conducive to outdoor activities like jogging or sports!
Space
When it comes to space, both condo and house and lot have their own advantages. Condos give you a finite space that will be easier to maintain if you have a very busy lifestyle. It will also help you discipline yourself on your purchases as its space will not allow much room for storage. House and lots, on the other hand, will give you more space for a much lower price. The cost per square meter in condominiums, especially the ones in exceptionally good locations, are sky-high. A house and lot can offer more space for storage, additional breathing room for kids to grow and play, and the outdoor space to breathe in fresh, clean air, and maybe a space to create your garden!
On the flip side of the condo vs house and lot debate, anyone getting a condominium unit has to be prepared to make some serious sacrifices when it comes to space. Unlike some house and lots that come with expandable house model options, a condo unit is limited to the unit you buy. Parking is another consideration that you have to take note of. Some of the condos offer limited parking slots that you also need to purchase or rent.
A. Condo
Pros: A smaller space means less maintenance, so you will have an easier time keeping everything neat and tidy. Spend less time cleaning your space and keep mess at a minimum at all times for that minimalist feel that keeps a condo looking fresh.
Cons: With convenience sometimes come sacrifices. The space that a condo offers for its price simply isn't as competitive as that of a full house and lot. Expect some concessions to be made in terms of things you can keep, and select space-saving or dual purpose furniture. If you are a solo resident that doesn't need much living nor storage space, then living in a condo should be manageable. However, bear in mind that you may need to get creative with space division, especially in studio-type units. For growing families with kids, a condo may be feasible now but you can save money further down the line by making a long term decision of investing in a house and lot early.
B. House
Pros: One big difference between a condo and a house and lot is that a house and lot costs much less per square meter, especially in areas outside of the Metro. House and lots in addresses just shy of NCR will have much lower property prices, translating to even more space for lower prices. Versus a condo, House and lots also have more freedom because of the availability of house models with provisions for expansion in the event of changing needs or a growing family. On the other hand, a condo has fixed cuts with sky-high prices per square meter, making it an impractical choice for families that see a need for expansion in the future. Whether you plan to grow the family and decide to try for more children or you simply want more space for the family to bond and enjoy, you will find that nothing quite meets the need for space like a house does.
Cons: With more space comes more surfaces to clean. Unlike a condo's compact setting, a house and lot has plenty of room to make a mess in. Especially in a house with little ones, you can expect some accidents here and there. Be sure to teach your kids and family members to keep the house tidy so any time or money spent on cleaning or cleaning services is minimized.
Community
Despite being housed in a building altogether, there is definitely a smaller chance of feeling a sense of community. Between a condo and a house and lot, a house in a gated community comes with more pleasant neighborhood surprises like seeing your neighbors walking the dog or stepping out of the house to take out the trash outside their home. These little moments are a perfect time to strike up some conversation and make some friends. On the other hand, a condo unit makes this process a bit harder, as you have very little space to preside over and maintain. With all windows in a condo facing outside of the building, it is very rare that you get a glimpse of your neighbor, much less the chance for some idle chit chat or even a friendly wave.
However, if you aren't one for keeping up with the neighborhood and prefer to keep your circles small and tight-knit, a condo unit is a great option. Entertaining friends is easy as you can enjoy a nice skyline view. A condo unit lets you host guests in style, with minimal cleanup when the party's over.
A. Condo
Pros: Introverted residents that prefer to live alone may like the sense of control and privacy that a condominium brings. You can focus on crafting your space and enjoying it your way with the peace and quiet that you crave, while opening your home to guests from your tightly-knit circles.
Cons: It can feel quite lonely if you are coming from a lifetime of living in large neighborhoods with an abundance of neighbors. This can also make it harder for your kids to make friends, limiting their groups to peers at school.
B. House
Pros: If you are the kind of homeowner that loves a sense of bayanihan and friendship with your neighbors, then you may definitely prefer the sense of community that a house and lot in a gated community can bring you. Your kids will have plenty of playmates and you can make a lot of friends in your street.
Cons: Not all neighbors will be your cup of tea, but you will still have to bear with their company. Some can be quite noisy, or messy. Nevertheless, try to keep an open mind and make friends with your neighbors. You may just find a lifelong friend!
At the end of the day, choosing the best between a condo and a house and lot all depends on your needs and lifestyle. For some, a house and lot is the perfect sanctuary to enjoy with their growing family. For others, a condo is the best kind of first step to start building a nest for your small family. Whether you choose a condo versus a house and lot, just keep your family's needs in mind and you will be fine.