Investing in your home is always a milestone whether it's your first house or your next one. There are various advantages to getting a new house and lot vs a resale property and this article will go over them to help you decide.
For most people, buying a house is both daunting and exciting. The process can be long and confusing especially if it's your first home. In cases like these, you can check out home-buying guides to at least give you an overview of what to expect as you go through the process.
In this article, we will be discussing more of the two types of properties that you might come across as you browse through potential houses to buy.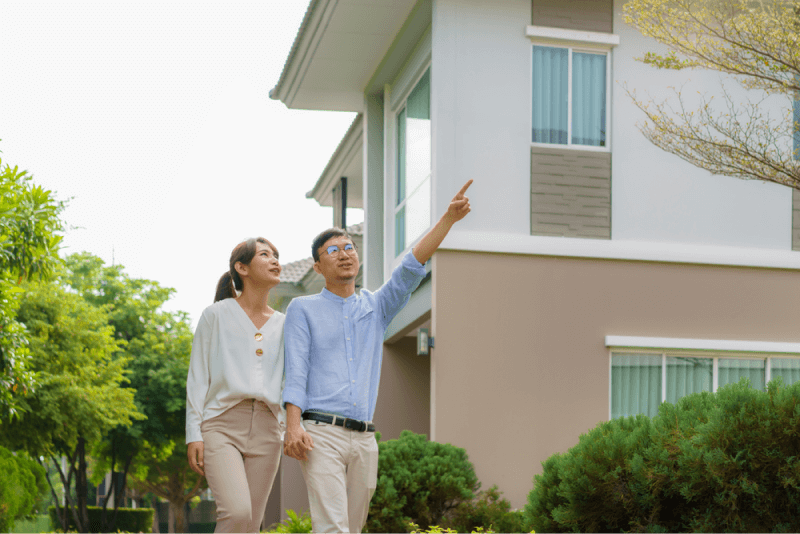 The Advantages of a New House and Lot vs a Resale Property
With any big financial investment, you want to make sure that you're choosing the right one for yourself and for your family. And when purchasing a home, buyers usually weigh between new house and lot benefits vs resale property benefits.
To put it simply, buying a new house means buying a newly constructed property with new furniture and fittings. On the other hand, buying a resale property means purchasing a pre-loved home. Both options have their own advantages and whichever you decide on purchasing will have an impact on the next steps you will take in your home-buying journey.
So, What are the Benefits of a New House?
Buying a newly built home offers more flexibility in terms of your preferences. Its more notable advantages are:
Customization: The best thing about brand-new homes is that you can customize them to your liking. You can choose the type of flooring you want, the paint colors, and even the type of fixtures and appliances you want to have. There's so much room to express yourself with how you want your home designed.
Energy-Efficient: Newer homes mean newer technology. Modern tech is the reason new houses are dubbed as more energy-efficient than older ones since the available technology nowadays offers eco-mode settings. This mode will save you energy in the long run compared to using older appliances.
Lower Maintenance Costs: Newly constructed properties usually come with warranties that cover any defects or issues that may arise in the first few years of your occupancy of the home. This warranty covers any repair or replacement costs that may otherwise be costly for you.
Additionally, since brand-new homes are built with newer materials and construction techniques, this can reduce the need for ongoing maintenance.
Modern Features: Since newer homes are built with new technologies, it can make your life easier and more convenient as you move around your space. Incorporating smart home technology can help you control the lighting, temperature, and security systems from a single device, making it easier for you to manage your home from anywhere.
Financing Incentives: With real estate developers, you're often given financial incentives so that they can attract you to partner with them. These incentives can make it easier for you to afford a new home and encourage you to save more money in the long run.
Basically, newer homes can offer you more efficiency and freedom to design your space however you want to in a way that's convenient for you. It offers more flexibility and adaptability that can help you in case you decide to change your home aesthetic in the future.
A lot of new properties continue to be built around the greater Metro Manila areas like the house and lots for sale in General Trias, Cavite here in the Philippines. Other popular places in the country for property development are in Bulacan and Pampanga, but you can always look for properties near CBDs as well like in Makati City or Taguig City.
Now, that you know more about the benefits of buying a new home, let's move on to talk about resale properties.
As mentioned earlier, resale homes are already built houses being sold by their current owners.
But, What are the Advantages of Resale Properties?
Owners have a variety of reasons to sell their homes. It could be to move to another location or to upgrade as their respective families grow. Regardless of the reason, here are the benefits of buying a resale home.
Established Neighborhoods: Usually, you can find resale houses in established areas with mature trees, landscaping, and already completed parks and pools. This can give you and your family a sense of community and provide a feeling of belonging that may be challenging to have in new and bare real estate developments.
Lower Price: Resale properties are often less expensive than new homes especially if they don't need updating or renovations. This can be a more affordable option for you if you have a tighter budget.
Character and Charm: Since older homes are built with classic architectural designs, they may have unique details that you might find charming. Details like crown molding, hardwood floors, and stained-glass windows can be something that fits your style, and these features can add character to the property and give you a sense of nostalgia.
Location: One of the important benefits of resale properties is the fact that they are often found in developed neighborhoods. They are usually close to schools, shopping malls, and other amenities that may help make living more convenient for you.
Negotiation: Buying pre-loved houses may open more room for you to negotiate the prices as compared to when buying a new home. If you're directly coordinating with the owner of the house, it's possible that you can haggle a fair amount that will compensate the owner and will fit your budget.
Buying resale homes can give you more flexibility in terms of your budget. It can be the ideal option for you especially if the house you're considering buying checks all your boxes.
Choosing Between Purchasing a New House and Lot vs a Resale Property
When you buy your own home, you want to make sure that it's perfect and that it fits the idea that you've visualized for yourself and your family. Choosing whether to buy a new house and lot or a resale house is entirely up to your personal preferences and circumstances.
Here are some factors to consider:
Budget: If you're tight on a budget, you can check out resale properties as it's generally less expensive. You can also check for new home developers that may be offering more flexible payments that can lend you a hand as you pay for your home's mortgage.
Time: Choosing between these two types of purchases also affects your move-in date. If you have the luxury of time and can wait a little while longer to move in, check for newly constructed homes to purchase. Otherwise, you can buy resale homes with a faster turnaround since the house is already built.
Customization: If you have specific needs or preferences, a new house may be the better choice since you can build around the design you want for your home. With resale homes, doing renovations just to have your ideal designs may be more costly.
Maintenance: Typically, resale homes need a bit more upkeep since it's been used and because of their age. New homes may be ideal if you don't want to spend more time in maintenance and repair jobs and want to make sure that everything's in good working order.
Ultimately, choosing between these two types of purchases is wholly up to you and your needs. Weigh the pros and cons carefully and see which option better suits you.
Minami Residences is Your Real Estate Partner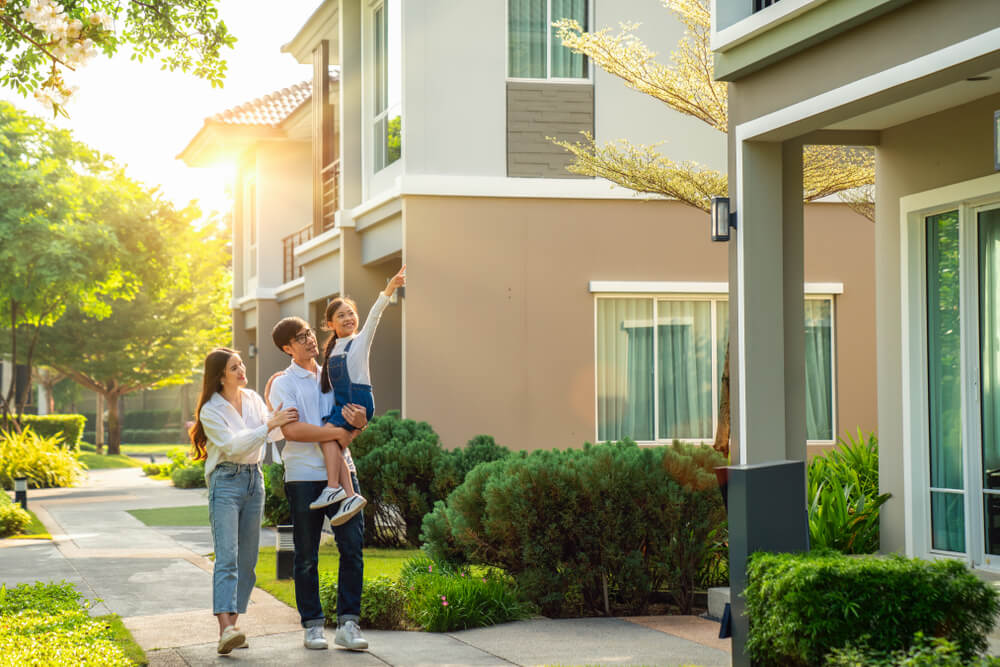 Now that you know the differences between buying a new house and lot vs a resale property, consider partnering with us!
Here at Minami Residences, we offer new quadruplex Minami houses and lots in Cavite that give you more options in managing your space. Our homes are upgradeable and have provisions you can use for future expansion provided that you will follow our home improvement guidelines.
You can get a virtual reality tour of our properties on our website or you can contact us to know more details.