Buying a home south of Metro Manila has become a dream for many looking to acquire a property. The South has recently become the next target for land and community development because of its panoramic views and open spaces.
The former agricultural towns of the south are now quickly developing into prime real estate markets. We have listed below the reasons why this area of Luzon is gaining traction and how you can benefit from residing in this part of the country. Keep reading to learn about the benefits of buying a home in the south.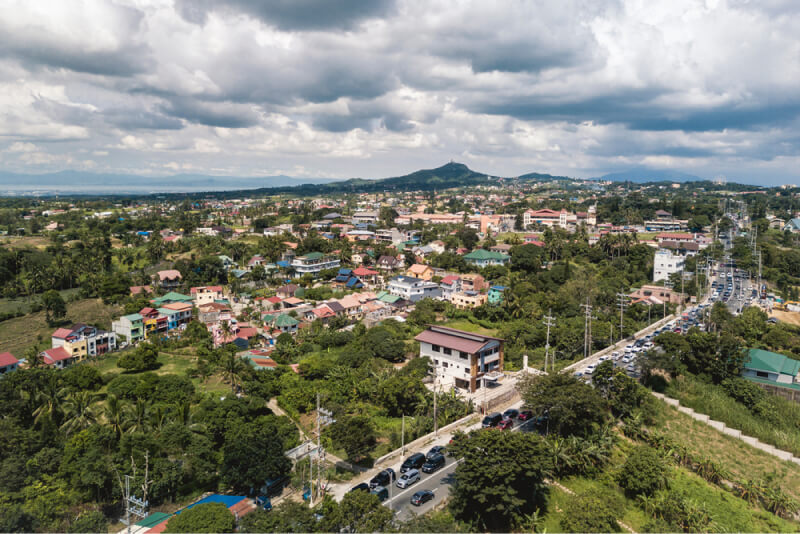 Affordable Prices and Cost of Living
The Banko Sentral ng Pilipinas reports the Residential Real Estate Price Index (RREPI) annually. In the second quarter of the year 2022, RREPI reported that the value of new housing units in Metro Manila averaged 115,235 pesos per square meter, whereas areas outside of the region were valued at 49,905 pesos per square meter.
At the start of 2021, prices of house and lots in Cavite were averaged at 19,600 pesos per square meter, making it one of the best investments you can make because of its high-growth potential and low-buy in. You'll be able to purchase a bigger plot of land for your dream home at a much more affordable price.
In addition to the housing market being relatively cheap, the cost of living in Cavite is low compared to Metro Manila.
Available Opportunities
While the central business districts are in Metro Manila, there has been a steady movement of new businesses and opportunities opening in the South. Cavite has become one of the most industrialized provinces in the country with businesses opening in cities like General Trias and Dasmariñas paving the way for this growth.
There will never be a shortage of opportunities for you should you decide to move to this area. The opening of new IT parks and BPO businesses in the South is constantly a source of new employment. In fact, the University of the Philippines will be putting up its constituent university geared toward technology in Cavite.
Home to Good Schools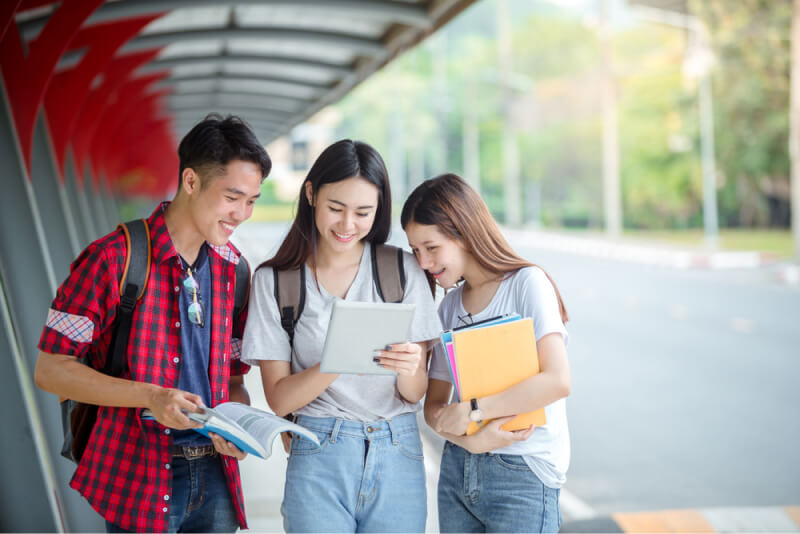 Top schools in the country have been making their way down south, making this part of Luzon just as academically competitive as the capital.
Xavier School and Miriam College recently opened in Nuvali, which is a stone's throw away from the cities of Silang and Carmona. High-performing preparatory schools like De La Salle Zobel, Southville International, and San Beda College are easily accessible through the many passages that are available in Cavite. Elite universities like the De La Salle University have a campus in this province, whereas the University of the Philippines has a constituent university in the neighboring city of Los Baños.
Family Oriented Development
Because development in this part of the country is new, corporations are taking this opportunity to create holistic communities that focus on family. Indeed, integrating residential areas with leisure and recreation establishments has proven to be a success in areas like Sta. Rosa, Laguna.
The excellent city planning has led to communities having an excellent work-life-play balance in these areas, making it a superb choice for starting a family.
Guaranteed Convenience
Malls, grocery stores, and state-of-the-art hospitals are all available in the south. You won't need to go to the Metro just to find the ingredients you need for your dish, your favorite clothing store, or to receive excellent healthcare.
Cavite's master plan of development has accounted for all of your essential needs and more. You're guaranteed convenience no matter where you are in this province.
Easily Accessible
Several public transport developments are currently being constructed to accommodate Caviteños. The Light Rail Transit (LRT) Line 1 is under construction for the Cavite Extension Project, which will allow this train to have a stop in Bacoor, Cavite. Meanwhile, the LRT Line 6 project looks to connect Dasmariñas to Bacoor, Cavite, making public transport even more accessible to residents of this province.
Public transportation vehicles from the south to the capital are also in steady supply especially because of the development of the Paranaque Integrated Terminal Exchange (PITX). These modes of transport will often use the South Luzon Expressway (SLEX), the Skyway, Muntinlupa-Cavite Expressway (MCX), Cavite-Laguna Expressway (CALAX), and the Manila-Cavite Expressway (CAVITEX). These modes of transportation will have you coming home from work in no time!
As for those seeking to travel abroad, the Ninoy Aquino International Airport (NAIA) is easily accessible via SLEX. In addition to this, the Sangley International Airport is an upcoming air station that will be based on reclaimed land south of the metro.
Environmentally Friendly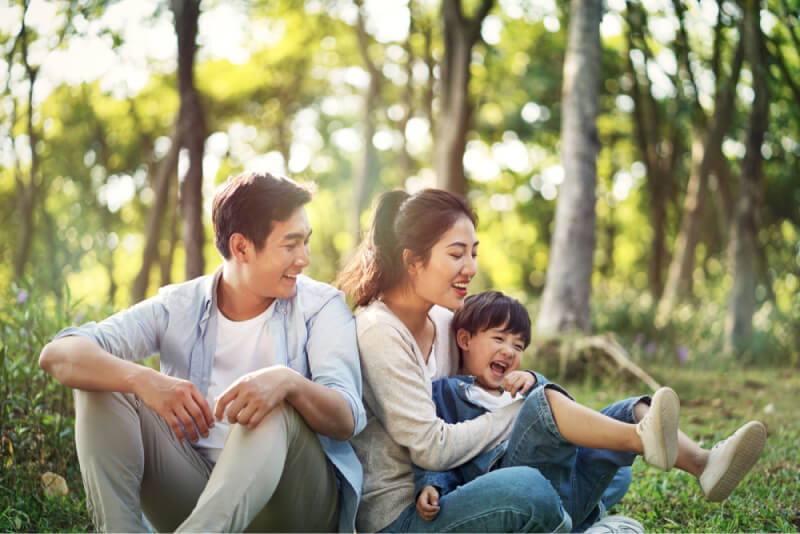 Finding an environmentally friendly place to live in Metro Manila has grown increasingly difficult because of the rapid development of this region. There's also the fact that places that fulfill this criterion turn out to be very expensive.
The good news is that more and more cities in the province of Cavite have been growing with consideration to the land it stands on. Developers have been careful not to congest areas in the south, so that its residents can have a walkable city with fresh air.
Examples of these cities are Silang, General Trias, and Dasmariñas.
Peaceful and Quiet
An advantage of buying a home in the south is that you can get away from all the noise pollution Metro Manila has. You'll be able to find peace and solitude in your home. Although if you feel like you need a little bit of noise, Manila is easily just a bus away from you.
Living in Cavite can provide you with the best of both worlds.
Diverse Attractions
As the Historical Capital of the Philippines, Cavite boasts numerous places to visit that have played parts in the making of Philippine History. You can live in a city that's rich in culture and history, but of course, it doesn't stop there.
Whenever you need to cool down, you can simply take a short drive to the windy city of Tagaytay. The diving destination of Anilao is just a stone's throw away from you and the beaches of Nasugbu are easily accessible whenever you need to get away.
If you're feeling adventurous, you can climb Mt. Pico de Loro or explore the Corregidor Island. You'll never be short of activities in this part of Luzon.
Less Traffic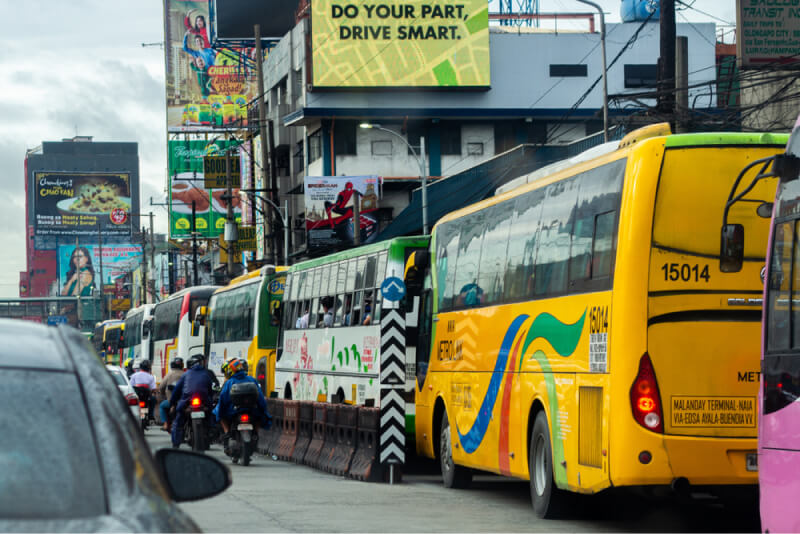 A stressor that Metro Manila residents have always had is traffic. In a global mobility report published in 2019, it was said that the average commuter in Metro Manila loses a total of 10 days in their commute annually. That's over 250 hours of your life spent waiting in traffic.
One reason to buy a home in the south is that there will be significantly less traffic. This will allow you to maximize every hour of your life by eliminating hours of being stuck in traffic from your day.
Worthy Investment
We've mentioned above the many benefits of living in the south. It's obvious that with the many infrastructure developments and the economic opportunities offered here, that it's becoming a real estate hotspot.
Choosing to buy a house and lot for sale in Cavite will be beneficial for you. Whether you're looking to add a property from here to your portfolio of investments, or finding a place to reside, you definitely won't be regretting your decision to purchase property here.
Are You Ready?
Properties in this area won't stay low forever. We recommend that you read up on a home buying guide and then take charge of your situation by looking for a trusted realtor to help you in your journey of purchasing a Cavite house and lot.
If you're looking for a place that hits all the benefits we've stated above while making sure that you get your money's worth, then feel free to contact us at Minami Residences.