Cavite, coined as the Historical Capital of the Philippines, is known to be one of the fastest-growing provinces in the country. This makes residential areas in Cavite a worthy investment for those purchasing their first home and an excellent choice for those looking to put down roots.
Choosing to move to Cavite will afford you all the conveniences Metro Manila can offer minus all the pollution, buildings, and traffic. Moving to this district will allow you to live in a culturally rich city that's also a culinary wonderland.
If you feel drawn to exploring areas in Cavite to own a home in, then here are some interesting localities that you can consider for your new home.
General Trias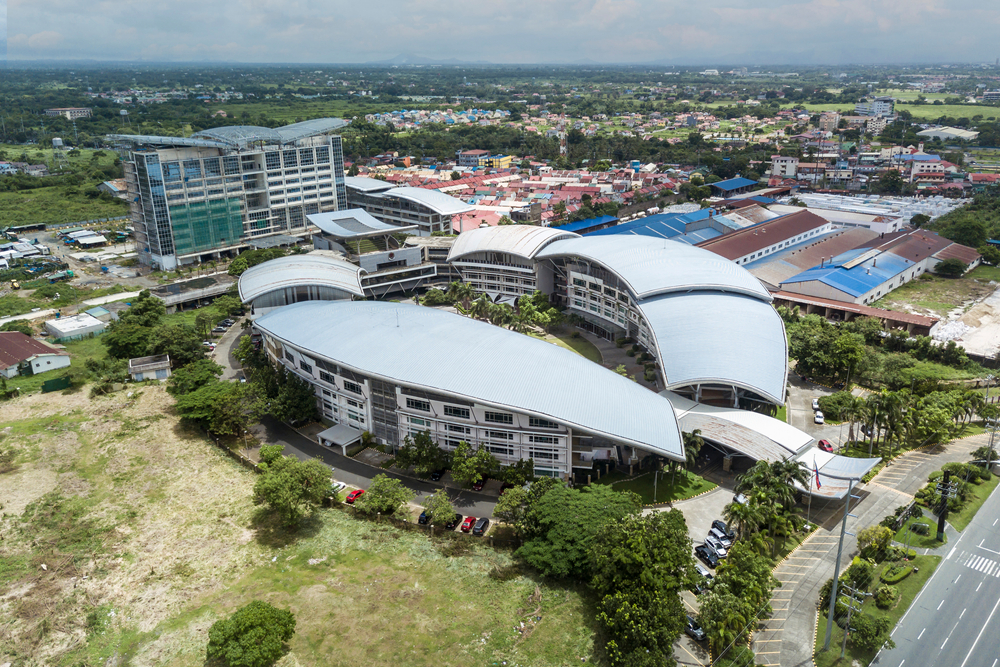 If you're looking for a city that has developed holistically, then this is the best location to buy a house in Cavite. General Trias' modernization has been constant, but it has never forgotten about the importance of nature in its development. The sustainable development of this city has led to an influx of migrants looking for a house and lot for sale in General Trias so that they can reside in a city that values nature alongside its growth.
General Trias is arguably one of the most historical cities of Cavite because it is where The First Cry of Cavite and the Tejeros Convention were held. San Francisco de Malabon Church, the oldest standing church in the province of Cavite, can also be found in this district. Aside from commemorating its historical past and its forefathers' sacrifice, the town is known for celebrating good food. In fact, General Trias holds their yearly Valenciana Festival every December 13 where they feature their signature chicken and rice dish.
This historical town at the heart of Cavite can easily be accessed by Cavitex and Daang Hari. Once the C6 and Cavite-Laguna Expressway (CALAX) are completed, you can expect even less travel time to and from the Metro. Its location is also ideal for weekend getaways as there are roads leading to the beaches of Batangas or the mountains of Maragondon and Tagaytay.
Bacoor
Another favored location to buy a house in Cavite is the first-class city of Bacoor. The formerly sleepy town of Bacoor has since become a metropolis because of its proximity to the Metro. Bacoor City can be conveniently reached by way of the Manila-Cavite Expressway (CAVITEX), Muntinlupa-Cavite Expressway (MCX), Daang Hari, and Marcos Alvarez. If you don't have a private vehicle to traverse these roads, public transport is readily available and always operational in this city, hence, making it an excellent choice for those with commitments in Manila.
Despite being in the outskirts of NCR, Bacoor boasts a number of malls, grocery stores, and medical hubs for the convenience of its residents. You'll have the amenities that the capital offers without being in it.
Aside from Bacoor's booming commercial hubs, you must never forget that it is still part of the historical province of Cavite. Bacoor City, in fact, was declared by General Emilio Aguinaldo to be the first capital of the Philippine Revolutionary Government. This city is also the birthplace of marching bands and celebrates the Bacoor City Fiesta every 2nd Sunday of May.
The Marching Band Capital of the Philippines isn't just known for its music, it's also renowned for the numerous mussel and oyster vendors that line the streets. Digman Halo-Halo, the famed dessert vendor can also be found in this municipality.
Imus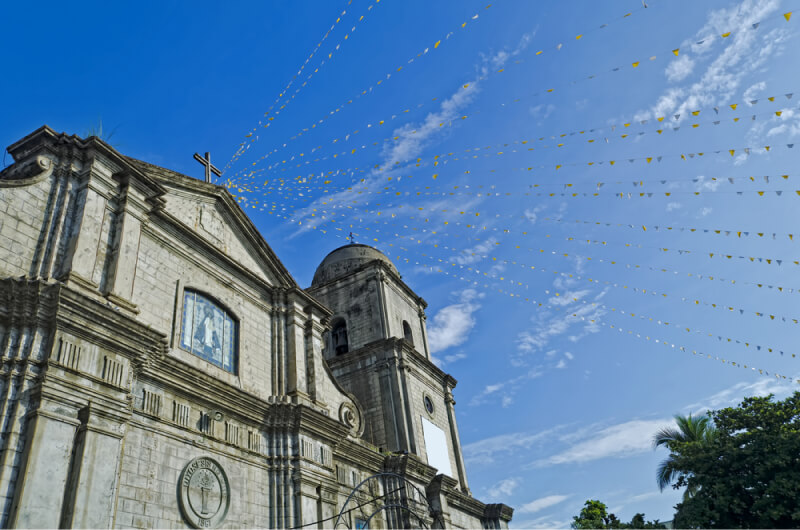 Recognized as one of CALABARZON's Most Competitive Component City by the National Competitiveness Council (NCC), the capital of Cavite City has made it on the list of most desirable locations in Cavite to buy a home.
The City of Imus has no lack of amenities because of the blue-chip corporations who have chosen to expand their operations in this municipality. Companies like Ayala, Robinsons, and SM have all made their mark on Imus by building malls and developing communities.
Despite being easily accessible by way of major roads like Emilio Aguinaldo Highway, Cavite Expressway, and MCX, Imus City still retains its provincial charm. Living in this municipality will allow you to live in a quiet community while afforded all of the conveniences Manila has to offer.
Dasmariñas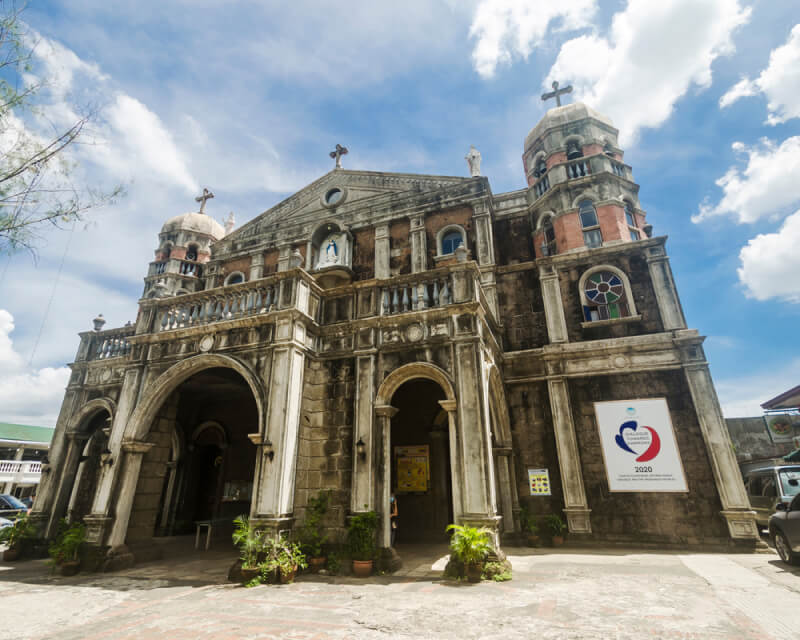 45-minutes away from Metro Manila is the City of Dasmariñas that covers the largest area of Cavite. This city is known for its excellent environmental design despite urbanization.
Contrary to the Butterfly Festival's name, Dasmariñas City does not have an abundance of butterflies; rather, the festival was made due to their city's progression from a small agricultural town to a sustainably developed modern city. Its agricultural roots made it possible for the City to the value safeguarding its natural charms alongside urban advancement.
You can easily get away from your usual stomping grounds by heading over to nearby attractions like Kadiwa Park or Promenade des Dasmariñas. Staycations are also possible because of the selection of hotels and resorts based in this city.
The Industrial Giant of CALABARZON is an excellent residential area in Cavite to buy a home. Especially if you're thinking of residing there permanently, the City's proximity to top schools like De La Salle University – Dasmariñas, the premiere medical school of the DLSU system and University of the Philippines – Alabang, the would-be technological base of the top university of the country, would make it a perfect place to plan your children's future.
Dasmariñas City is easily accessible by way of MCX, Aguinaldo Highway, and soon enough, the Light Rail Transit (LRT). This city's progress into a metropolis is guaranteed because of the influx of investments coming into its development.
Tagaytay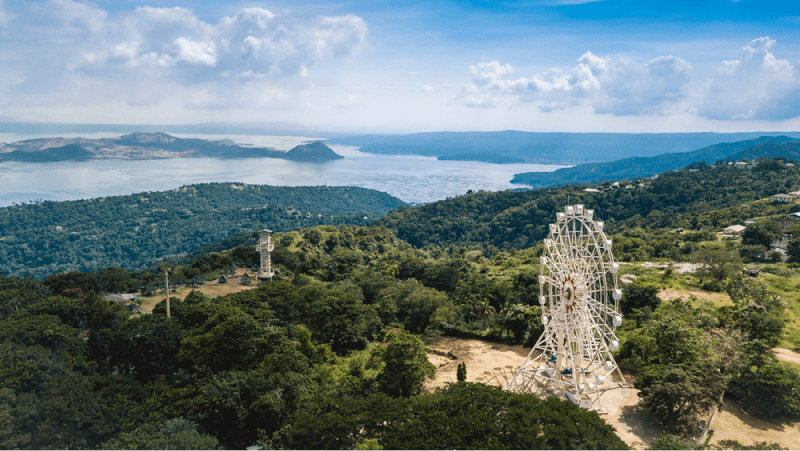 One of the top places to buy a house in Cavite is the cool and windy Tagaytay City, the Second Summer Capital of the Philippines. Choosing to reside in this quaint town sitting on the ridge above Taal Volcano will never be boring.
The city of Tagaytay has an abundance of places to go like hotels, restaurants, and coffee shops. Small businesses are always popping up in this laidback town, which is exactly why this second-class city is known for being a weekend getaway for those residing in the capital. Of course, the charm of Tagaytay doesn't just lie in its peaceful community or promised view of Taal, it comes from the laidback lifestyle of its inhabitants.
The peaceful community, a thriving agricultural market, and good weather make Tagaytay City a dream to live in. It's also just 90 minutes away via SLEX from Makati, the financial district of Metro Manila.
Finding the Perfect Location for Home
Now that we've enumerated the top five locations in the province of Cavite, you now are faced with the decision of choosing the right area for you. It is important that you take great care in making this investment. Consult a home buying guide before proceeding to the make purchase so that you'll have all the knowledge you need in making this big step.
Once you're equipped with the right knowledge and you choose to proceed with purchasing a house and lot in General Trias, Cavite, feel free to reach out to us so we can guide you in making your dream home a reality.