With Metro Manila being severely traffic-congested, many potential homeowners have turned to areas outside the Metro for potential residence. One of the most popular choices for aspiring homeowners are neighborhoods in the South, due to its strategic location and more relaxed energy. When compared to the hectic and fast-paced life in Manila, moving to the South is a welcome reprieve for most residents. Choosing your property wisely will make this move from major business hubs and districts absolutely worth it.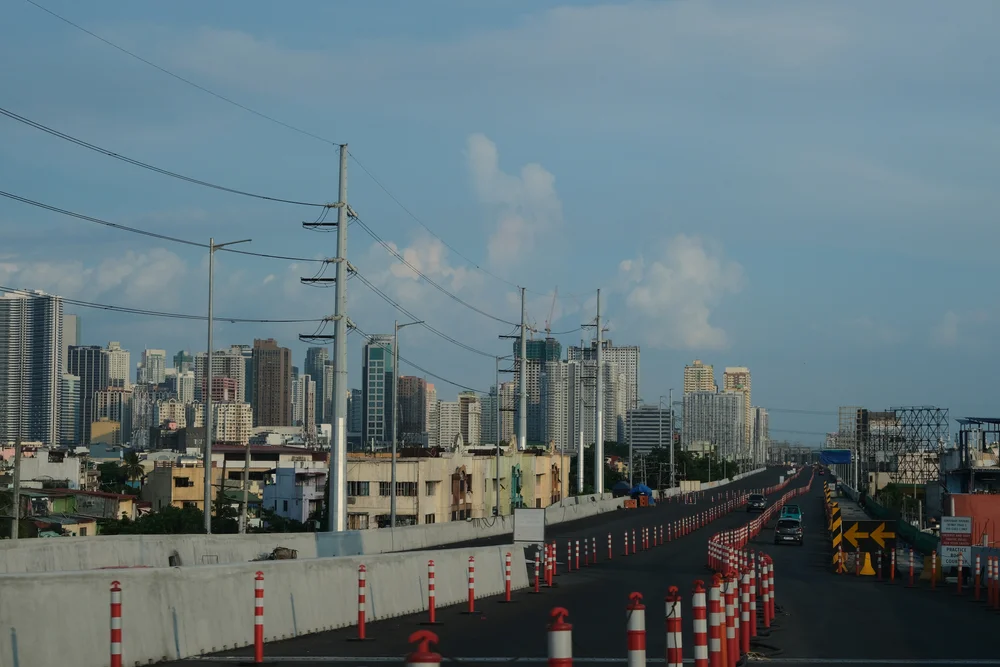 Where in the South Should I Move To?
Whenever you are contemplating a change in residence, it is always important to think about your lifestyle, needs, and livelihood. This is a good practice for anyone in the market for their home since it allows for better work-life balance and smaller expenses. Another important consideration is the shift to working at the comforts of our homes because of the pandemic.
One of the most practical locations that we can recommend is Cavite. This bustling province is home to plenty of business and commercial hubs and is within the Metro's reach because of strategic major roads and expressways. Whether you work in the South or in Metro Manila, you can always count on the following major thoroughfares in Cavite to help you get to where you need to go. Here's a list of ways you can travel from Cavite to the Metro.
Through CAVITEX (Cavite Expressway)
Cavite Expressway (CAVITEX) is one of the most valuable national highways that make Cavite a major contender for strategic commercial and residential locations. CAVITEX traverses the Coast of Manila and links Roxas Boulevard to Cavite by way of either the Paranaque Toll Plaza or the Kawit Toll Plaza.
This major infrastructure hotspot is a joint venture by the Cavite Infrastructure Corporation (CIC) and the Philippine Reclamation Authority (PRA). At present, construction is underway for a major addition to the CAVITEX circuit. The CAVITEX C5 link will directly connect Paranaque and Taguig by way of a flyover that traverses the SLEX—making Cavite all the more desirable in the eyes of commercial investors and prospecting homeowners.
Pro-Tip: Motorists claim to save up to an hour's worth of travel time by taking the CAVITEX—a process that can be expedited even further by acquiring an RFID for your vehicle!
Through NAIAX (NAIA Expressway)
Have a plane to catch? Cavite is well within reach of the Ninoy Aquino International Airport (NAIA), so you don't have to worry about missing your flight due to immense traffic. This 8-kilometer toll road provides vehicles coming from the Skyway with direct access to the capital's major airport. Travel time is cut by almost 50% versus taking congested local roads—a must especially for professionals that fly out often for business. Cavite residents have prime access to NAIAX by way of the Manila-Cavite toll, making them far less likely to miss that plane!
Through MCX (Muntinlupa-Cavite Expressway)
Formerly known as the Daang-Hari SLEX Link Road, this 4-lane expressway is a major advantage to Cavitenos. Opened to the public in 2015, the MCX enabled residents from Cavite's suburban areas like Bacoor, Imus, and General Trias, to reach Metro Manila a lot faster by avoiding the traffic congestion in Alabang's busy roads. For a small fee, the MCX can cut travel time for South residents when trying to head to the heart of the country's national capital region.
Through CALAX (Cavite-Laguna Expressway)
Connecting the South Luzon Expressway to the Manila-Cavite Coastal Road, this major road network supposedly cuts the 90-minute trip between CAVITEX and SLEX to as short as 40-minutes. Placed strategically to minimize traffic congestion along the Sta. Rosa-Tagaytay Road and Aguinaldo Highway, the CALAX is situated to many residential settlements and commercial areas—making the properties around it the perfect choice for many prospecting homeowners. These four major megastructures are part of the impressive infrastructure that makes Cavite the perfect place to live in, since it puts Metro Manila well within your reach. Head to the big city and back again in no time at all by choosing a strategic location to reside in Cavite that provides access to these major time-saving roads!