If you're here, then you're probably a young professional looking to move forward with the next stage of your life. Buying your first home is a big milestone and ensuring that your experience is positive and memorable is the priority.
It can be an exciting, confusing, and daunting task. As first-time home buyers, we understand if you don't really know where to begin.
But worry not! This young professionals' home buying guide provides you with a general idea of what to expect when purchasing your first home. We also have another home-buying guide for general readers who want refreshers on the process.
Home Buying Tips for Young Professionals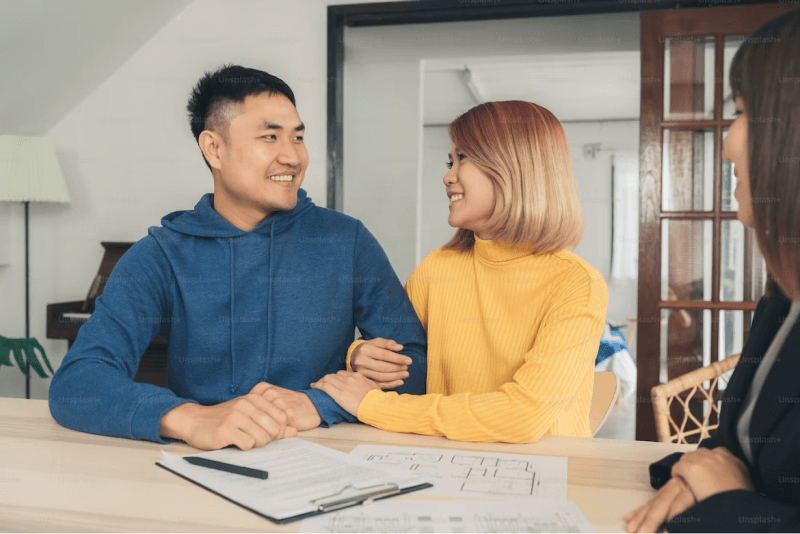 There are a lot of things to consider when purchasing a home, especially if it's your first big ticket purchase. You'll want to make sure that you're fully equipped with the necessary information before jumping into the process.
Set Your Budget
First things first, you need to set a budget. While dreaming to get that cliffside Iron Man mansion by the sea is great––you have to be realistic as well.
As a young professional, it is natural that you crave independence and financial freedom at this stage in your life. And you'll want to make sure that the home you're getting is within your means so that you can still prepare for other future milestones.
In this step, you'll have to pull out your phone and check your savings. You can talk to your bank or access your bank's mobile app to see how much you have saved. Check your pay slips and your monthly cash flow to see exactly how much you can afford if you are going to do monthly mortgage payments.
If you can afford to buy your house in cash, then great! But still, you'll want to set a practical number so that you don't overspend beyond what you have and your needs.
Check Your Credit Score
Now that you've set a realistic budget, the next step would be to check your credit score. Of course, if you're not getting a loan, you can skip this step. But for those who are, you should get an assessment on how much you can borrow for your mortgage.
In the Philippines, you can check your credit score and credit standing by ordering a report from the Credit Information Corporation. The data in the report will show the activity of your loans or credits with lenders in the country.
If you have a great credit score, this means that you have a good standing and that you have been paying your dues. Lenders will see this as a sign of good faith that you can be trusted with a loan, and that you will be able to pay them back.
If you have a poor credit score, ask for financial advice from possible lenders on what you can do to improve them. This may derail your timeline for a little bit, but it will definitely be worth it in the long run.
Knowing how much you can borrow will greatly help you visualize what type of house you can buy.
Choose the Perfect Location
Since you know your budget and have an idea of what kind of house you can buy, you can now move on to choosing the perfect location!
When pinpointing where you want to live, you're going to want a place that's beautiful and fits your lifestyle. Be it in the metro or the province, that is within your discretion.
However, there are other factors you might want to consider when choosing a location, such as:
Accessibility
Make sure that your home is close enough to major expressways so that your commute is easy when you need to go to other places. You'll also want to make sure that you're in proximity to establishments or places that are important to you. Do you want to be close to work? Family? Friends?
Security and Safety
When buying a house––or doing anything in general­­––you'll want to make sure you're safe and secure. So, when doing your research about locations, check the crime rate of the area and research if it's an area that floods.
Location Options in Metro Manila
In Metro Manila, there are a few popular Central Business Districts like Makati and Bonifacio Global City that can be great locations for you to move into. Of course, these are established CBDs so your investment might be a bit more costly.
Other booming residential areas in the Philippines outside the metro are the house and lots for sale in General Trias, Cavite and Baliwag, Bulacan.
Think About Your Household Size
When you're moving into a new home, you have to consider your long-term plans. If you're a newly married couple planning on getting pregnant in the near future, then maybe choose bigger housing like townhouses and bungalows. Of course, if you can afford a single-detached home, then go for it!
Prepare Your Income Documents
When you're applying for a loan or even just purchasing a house in cash, you'll still need to prepare your income documents. As busy young professionals, be sure to keep copies of these documents with you to avoid the hassle of reordering them in government facilities.
An overview of the documents you might need are:
Government-issued IDs
Income statements
Bank statements
Annual gross income
Annual income tax return
Social Security System information
Will You Be Buying From the Owner, Agent, or Developer?
So, now that you have an idea of what needs to be done to purchase your own house, which route are you going to be taking?
Are you buying directly from the owner?
If so, you should be aware that while the cost will be more affordable, you will have to do all the leg work. There will be limited to no assistance available to you in looking for houses and preparing the documents.
Will you be getting a real estate agent?
A real estate agent can serve as the home-purchasing guide for young professionals and other interested buyers out there. They will usually have a list of prospects for you.
Just make sure that your agent is licensed and that you discuss the commission before you go into a contract with them. Due diligence goes a long way.
Are you going straight to developers?
With developers, you will have a hassle-free transaction since they're "the owners" of the community being built and they also act as the real estate agents that can guide you through the process.
One of the good things about developers is that the houses built by them usually come with a warranty, meaning, they can fix any issues you may have in the future.
Minami Residences: The Home Buying Guide for Young Professionals
As hardworking young adults like you look to take their next step in life, you can trust that we're here to make sure your investment is worthwhile. And now that you know the basic house-buying tips for young professionals, you are ready to start house hunting!
If you've been searching for modern homes that are easily accessible, Minami Residences has house and lots in Cavite available for you. We offer quadruplex homes with provisions for future upgrades provided that you follow the home improvement guidelines within our community.
Our services ensure that you have a partner advising you as you go through the excitingly scary home-buying process.
To learn more about our company and our packages, you can visit our website and take the Virtual Reality Tour of our house models.