There are a lot of things you can look forward to when processing the purchase of your new house, such as choosing the design, signing the contracts, and shopping for furniture and home accessories. As you're going through the home buying guide, one of the most exciting next steps is deciding on the façade of your home. Once you have a finalized theme, the rest of the design will fall into place.
When looking to buy a house, there are two main design themes that people usually have to consider: modern vs traditional house designs. Both themes have their unique charm, and it's up to your preference which route to take.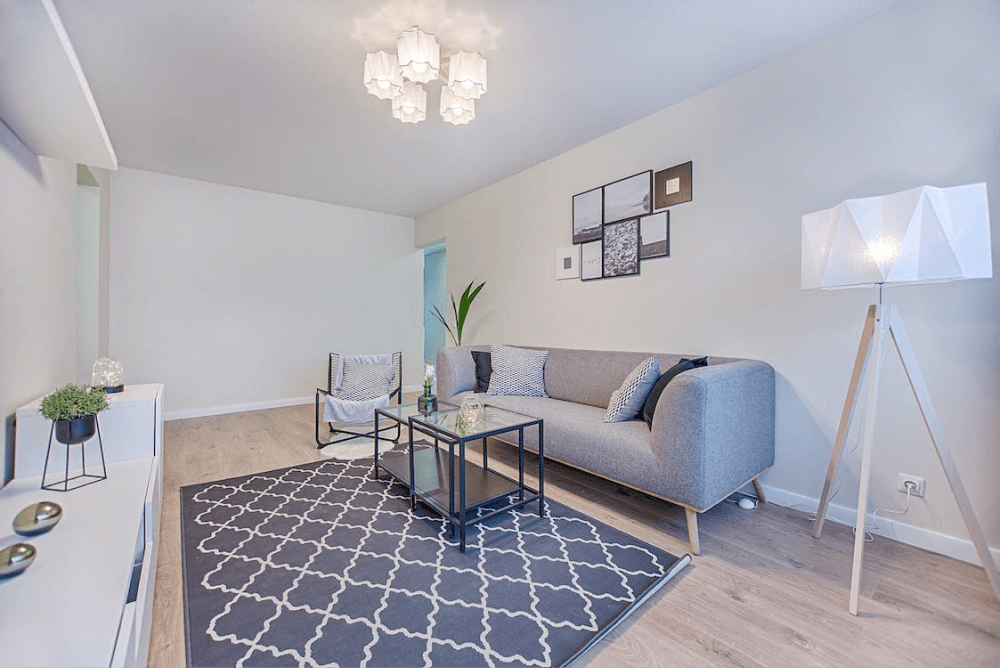 But, What is the Difference between Traditional and Modern Architecture?
When you think about traditional homes, the design that comes to mind usually reflects history and ancestry. You'd see beautifully preserved hardwood floors and capiz shells decorated around the interiors, and the overall vibe is elegant and sophisticated.
Traditional homes are usually inspired by the 18th and 19th centuries with the theme centered on functionality. It's the type of home design that you usually encounter growing up, so it also gives off warmth and nostalgia from your childhood.
In the Philippines, popular traditional homes are the Bahay Kubo and Bahay na Bato––which were built during the Spanish Colonial Era. The Bahay Kubo design is still prevalent in the provinces while you can see some "Bahay na Bato" being preserved in Intramuros and Ilocos.
On the other hand, modern homes reflect contemporary designs, trends, and innovations in technology. Most modern home designs focus on versatile living spaces that can be adjusted to the function you need them for and are usually minimalist in design. Furnishings and decorations are more modular, centering on a more sustainable lifestyle.
Modern homes are more popular these days and you can see them in most areas of Metro Manila. General Trias house and lots and properties in Baliwag are one of the more popular locations where developers are building modern houses outside the metro.
There are a lot of stark differences between traditional vs modern architecture, and in this article, we'll break it down for you.
Floor Plans and Structural Design
Just by looking at the floor plans and the structure of houses, you can immediately tell how a traditional home is different from a modern home. If you look at the roofs of these houses, you can distinguish them instantly, as modern houses have roofs with reduced slopes and flatter surfaces.
Traditional homes have more decorative trims and moldings in both their exteriors and interiors. Back in the old days, intricate woodwork was preferred in areas of design and so it was also adapted in architecture.
The structure of traditional homes is more straightforward with each room having one specific function. The kitchen was separated from the dining room, and the living room was separated from the guest's receiving area.
In modern homes, floor plans are usually designed with an open concept. Divisions per room are minimal since the functionality of each room is versatile. Your dining area can be shared with the kitchen, and your living room can be designed as an extension of your dining area.
The open floor plan of modern homes gives a more welcoming vibe as you go into the house.
Materials
Aside from the floor plan of traditional vs modern architecture, you can also distinguish its differences through the materials used in its construction.
Traditional homes are built using more natural materials like unpainted wood and metal, natural fibers, brick, plaster, stone, and stucco. The flooring commonly used dark hardwood for a more regal appeal, and some cabinets used varnished pressed wood and polished drawers.
Modern homes, on the other hand, feature more advanced materials in their build. Reinforced concrete is used to enhance the structure and as an element in the home's interior design. There are also innovations through reinforced steel and plastic, using carbon fiber to replace bricks, and the use of "self-healing" concrete to repair cracks and hollow blocks.
Windows and Lighting
As you go into the houses, one of the more distinct characteristics that tell what the difference is between traditional and modern design is the lighting and windows.
Traditional houses use stained glass as part of the design and have symmetrical windows with the same shape and size all throughout the house. Since electricity wasn't as prevalent in the past, candles and wall sconces are incorporated into the architecture.
Plain or ivory-colored floor lamps and silk shades are additional lighting elements in traditional homes. The ever-noticeable huge crystal chandeliers are also hung up on the ceiling, usually in the dining area, living room, or receiving area.
With the design of modern homes, bringing in natural light in most areas of the house is the priority. There are bigger windows and added skylights to complement the open-space concept. And in lieu of crystal chandeliers, pendant lights are being used as ceiling lighting.
Finishes and Decorations
In terms of the finishing touches and the décor of the houses, traditional homes incorporate a lot more hand-carved woodwork in their design. Emblems, scallops, shells, and totems are scattered in most rooms, and woodgrain doors are used to accentuate the antiquated charm of the house.
The usual color tones used in traditional homes are black, brown, beige, gold, dark green, and burgundy––neutral colors with an intense and sophisticated appeal.
Modern homes feature more texture in their design and use softer neutral colors as the finish of their interiors and exteriors. This gives off a simpler and cleaner look that complements the natural lighting of its space. Liquid granite is used for walls and floors, while laminates with different painted finishes are used on cabinets and other storage spaces.
Furniture
The vintage appeal of traditional homes is further complemented by its furniture and home accessories. Thick double-layered drapes are used as curtains, and floral-patterned fabric is used for jewel-toned upholstery. More of the intricate wood carving can be seen on the arched tails of the seating, the lighting, and the cabinets.
On the other hand, modern furniture often offers a more minimalist design. Lighter-colored or painted wood is used for furniture, and plain muted colored fabrics are preferred in the upholstery. There are a lot more built-in storage spaces that allow you to have more room for your things, and the shelving and storage systems are modular and upgraded.
So, Why Do People Prefer Modern Houses Over Traditional Houses?
The main reason people choose modern architecture over traditional is because of the beauty in its simplicity and the technology that comes with it.
With the increasing popularity of tiny homes, modular living spaces are more practical for younger generations looking to buy their first house. And the incorporation of electronic systems makes for smarter, functional homes.
Of course, adopting the traditional design into your modern home is a viable option if you prefer the classical charm of traditional architecture. You can always incorporate modern technology into its construction to have a certain "upgraded" feel to the vintage design.
Minami Residences: A Home that Grows with You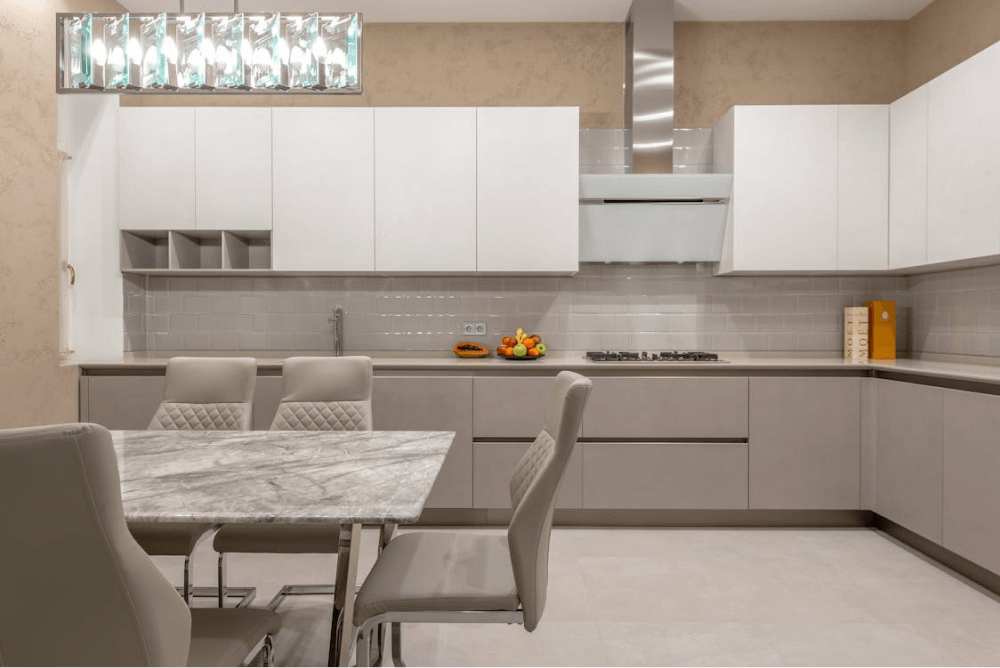 Now that you have a better idea of the differences between traditional and modern homes, you can now finalize which type of house design you'd like to invest in and own.
Here at Minami Residences, we offer modern quadruplex homes that give you more options to manage your own space. We have packages that follow the home improvement guidelines of the community which allow you future expansion in case there are any upgrades you'd like to make in the future.
You can check out our models in General Trias to see our house and lots for sale or visit our website for a Virtual Reality Tour of our house models.