As the world continues to reel from the aftermath of the global pandemic, numerous industries across the country are still affected, with revenues understandably dropping. For the real estate industry, however, sales revenue continues to climb steadily as the demand for residential spaces and commercial properties stays stable. This means that we are still seeing an increase in house and lot prices in the Philippines. Fortunately, however, property developers are continuously making innovative homes to not only make real estate investments worth it but also to provide high-quality properties to Filipinos. In this article, we'll discuss how much the average house and lot prices are in the Philippines today, as well as other crucial information that you will need to include in your home-buying guide.
How Much Do House and Lots Cost in the Philippines?
Philippine house and lot prices vary widely depending on the location, size, and accessibility. Homes located in the provinces typically cost lower than residential spaces situated within Metro Manila – primarily due to the demand for the latter and their proximity to the central business districts and economic centers in the Philippines.
On average, house and lot prices in the Philippines are expected to be between PHP 3.5 million and PHP 5 million for small to medium-sized homes to between PHP 10 million and PHP 20 million for larger homes. Location, however, plays a major role in the variations of house and lot prices in the Philippines. In Manila, for example, the average price is expected to be at PHP 8 million, while provinces much farther away from Metro Manila will be much lower. A house and lot in Mindanao, for example, is at around PHP 3 million only. It is also important to note that the cost of a house and lot varies depending on the size of the property. A small lot in a prime location will cost more than a large lot in a rural area.
Do Pre-Built Homes Cost More Than Building Your Own?
The next question you might be asking is whether there's a significant price difference between pre-built houses and constructing from scratch.
Generally, building homes from scratch costs more than buying a place that's already built, primarily because of the additional permits, requirements, and highly-priced construction materials that you will need to secure before you start building. On average, buying a lot, constructing, and designing a home may require an additional expense of a few hundred thousands to a million.
What Factors Affect a House and Lot's Price in the Philippines?
A home is one of the most significant investments a person can make, so it's essential to understand the factors that can affect its price. Here are six of the main factors that you need to consider, especially when you're out house hunting for your next big investment in real estate:
1. Location
As mentioned earlier, the location of a house and lot plays a significant role in its cost. Some areas are more desirable than others due to their proximity to schools, hospitals, or shopping malls and the increasing demand for property in these areas drives up the price of properties nearby. The same goes for properties within or close to city centers and business districts. The farther you are from economic hubs, the lower the cost of houses and lots, and the closer you are to the city center, the higher the cost per square meter.
2. Size of the Property
When buying a house and lot, one of the most important factors to consider is the size of the property since this will also determine the price tag. Larger properties will naturally cost more than smaller ones. If you're looking for a spacious property, be prepared to pay a higher price tag. Conversely, you'll have to settle for a smaller home if you're on a budget.
3. Age and Condition of the Property
The age and condition of a house and lot greatly affects its cost as well. Generally, when a house is in poor condition, even if it's in a prime location, its cost will be lower than adjacent properties. This is because it will require more repairs and maintenance and lowering the price makes it more desirable to potential buyers. But a house in poor condition that's in a prime location can still cost more than a newly built house that is situated farther. On the other hand, an old property that's been well-maintained will generally cost more than its counterparts since less maintenance will be needed for it to be livable.
4. Amenities and Features
When you're looking to buy a house and lot, it's essential to keep in mind the different amenities and features that can affect the price. These include swimming pools, flooring material, furniture and appliance inclusions, and bedroom number. In some instances, real estate developers also offer other community amenities, including gardens, clubhouses, community pools, and leisure centers for homeowners' exclusive access. But keep in mind that these amenities, while can add a little to the price tag, makes for a valuable investment in the long run.
5. Demand
Demand is one of the most important factors to consider when checking the prices for house and lots in the Philippines. If there is high demand for properties in a particular area, the costs will be higher. Places with a more concentrated population will have higher house and lot prices, which is the case for Metro Manila, Cebu, and other highly urbanized cities in the Philippines. This makes properties in neighboring provinces, like Cavite, a viable option when looking for a house because of the lower prices and lesser demand. Access roads are also built to and from Cavite, making the commute faster.
6. Planned Infrastructure Developments
Lastly, a few new developments and planned infrastructures in the nearby provinces may impact house and lot costs in the Philippines in the next few years – including Cavite, Laguna, and Tarlac. Due to the development of expressways and other highways that aim to make travel time faster and more convenient, families have started investing in houses and lots in Cavite while prices are still low. One of the developments that you should look out for is Minami Residences in General Trias, Cavite which offers expandable homes that grow with you and your family.
Get the Right House and Lot Price for Your Specific Needs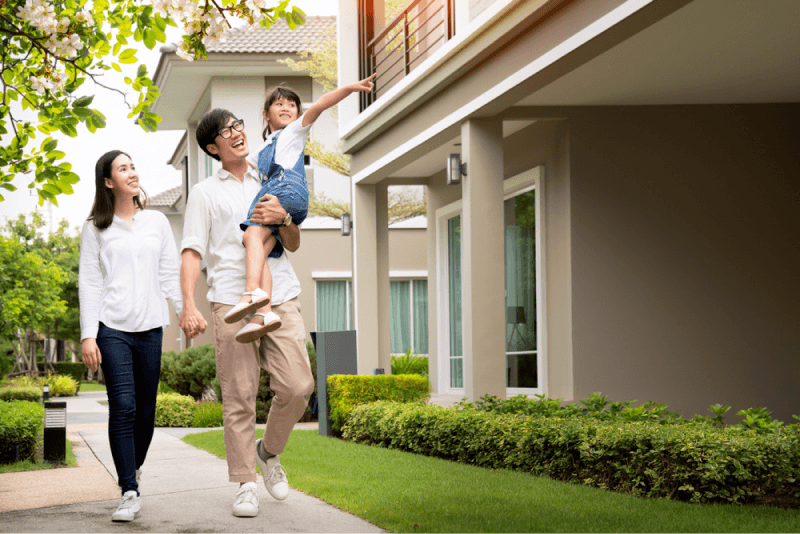 Now that you're familiar with the factors that affect the costs of the house and lots in the Philippines, you're now ready to start looking for a home that will best accommodate your needs. When investing in a home for your family, one of your top priorities should be providing the right amount of space for comfort and privacy. This is what Minami Residences offers – expandable house plans for every family's specific needs.
At Minami Residences, every family can secure a permanent residence that considers their budget, needs, and architectural preferences. Contact us at Minami Residences, and we'll help you build the home of your dreams.