Buying a new house is one of the most memorable milestones you will ever embark in your entire life. It's an exciting experience especially if you're a first-time homebuyer. However, you should know what the different house types are in the Philippines before fully going into it.
In recent years, the most popular option for residential properties is condominiums in Central Business Districts in Metro Manila. Their stocks are set to increase by 17% from 2021 to 2024.
But if you're looking to buy other types of residential properties outside of the metro, there are house and lots in General Trias, Cavite, and Bacoor, among other locations relatively accessible to CBDs, such as Bacolod, Negros Occidental, Santa Rosa, Laguna, Baliwag, Bulacan, Nasugbu, Batangas, and more.
You can simultaneously decide on which location you prefer while finalizing the type of house that works for you.
Types of Houses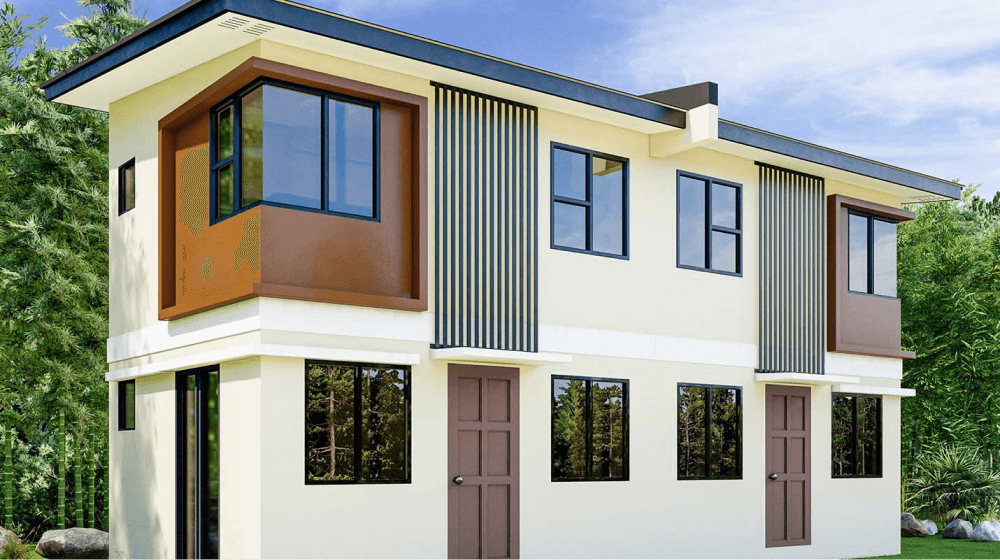 Before buying a house, it's important to know what you need, what you want, and what your budget is. Being realistic with your financial capability and your lifestyle will enable you to set goals regarding what you want in a house.
Follow our home buying guide to find the basic information that you need before starting the process.
After all, the different types of houses and lots have different pros and cons. So, it's only essential to weigh them against each other to identify which type of house best suits your needs or your family's.
Bungalow
The first type of house you should know about is the bungalow. Bungalows are cottage-type houses with one level that usually have an open floor plan. They have large front porches with slanted roofs and usually come in a square space.
Pros and Cons
The great thing about this type of house is that it's easy to maintain and is convenient for mobility. The open floor plan makes the different rooms more accessible, and the lack of stairs makes it easier to move around.
However, the open-space floor plan makes sound travel faster, meaning you will hear the noise coming from adjacent rooms. Also, if you have a growing family, you might not fit in a small space.
Who is it for?
Bungalows are ideal for those who are just starting out to live independently, small families, and elderly people who are unable to take the stairs anymore.
Rowhouses
Rowhouses are a group of clustered housing that has the same size and a uniform design. Unlike bungalows, rowhouses can be two or three stories high with each house having an individual entryway. These types of houses share walls, common floor spaces, and a roofline. Rowhouses are usually three or more properties lined up in rows, hence their name.
Pros and Cons
The benefits of buying a row house are that it's affordable and only needs minimal upkeep since they don't have driveways and yards. You will have the independence and privacy of living in your own space at a more budget-friendly price.
The downside is that you only have limited space to move around and there are fewer opportunities to express your creativity through home renovations. Also, the uniformity of the design may seem less inviting and confusing to potential home visitors.
Likewise, sharing the same wall with your neighbors mean that noise from neighboring houses can bleed through your own and vice versa.
Who is it for?
Rowhouses are ideal for small families or individuals starting to live on their own. It's an affordable option compared to owning a bungalow or a townhouse.
Townhouses
Townhouses, like rowhouses, are multi-story houses built in the same compound. The houses in the compound have similar designs and shared walls. However, the difference between the two is when you buy a townhouse, you own both the land and the house itself. Townhouses are also bigger in size and have a front and backyard.
Townhouses are commonly found in urbanized or suburban areas, which are affiliated with homeowners associations.
Pros and Cons
Owning a townhouse is the balance of budget and space; as a townhouse usually comes with a driveway and two to three bedrooms.
While townhouses in the same compound have similar designs, they are customizable to your preference so your townhouse can have its own unique personality separate from the neighboring units.
Like rowhouses, sharing a wall with your neighbors means that it is likely some noise from your house can be heard by the adjacent homes. That being said, houses in the same compound have to be more mindful of loud sounds to avoid complaints.
Who is it for?
Townhouses are ideal for small to medium-sized families.
Duplex
Like townhouses, duplexes are two independent houses that share one compound. This type of property typically has similar designs, but do not necessarily have shared walls, and they are a cost-effective alternative to stand-alone residences. Usually, only the outside space within the compound is shared, like the driveway or the front and backyards.
Pros and Cons
The benefits of owning a duplex include having bigger living spaces and more privacy at costs that are still more affordable than single-detached residences.
If you are the sole owner of the duplex compound, you can have the extra residence rented out for passive income. This type of housing is also ideal if you want to live near extended family or friends.
The downside to duplexes is that having shared spaces lessens privacy. And while some duplexes don't share walls, the proximity of residences still means that noise can reach both houses.
If you're having one of the houses rented out to strangers, tenant-landlord issues can also ensue. You will have to worry about tenant complaints or late payments, and other issues that usually happen with rentals.
Who is it for?
Duplex properties are ideal for medium-sized families.
Single-Attached Housing
Single-attached homes are independent residences in different compounds yet share one or two walls. Unlike duplexes or townhouses, single-attached housings don't need to have the same designs as neighboring houses and can be personalized to your liking with respect to community standards.
Pros and Cons
The great thing about single-attached houses is that it's spacious enough with a front yard, backyard, and a separate space for the driveway. It offers a lot of privacy for your family and a sense of security within the community where it's located.
However, aside from some shared noises from neighboring houses, single-attached homes are a bit more costly in terms of purchase price and maintenance.
Who is it for?
Depending on the size of the house and lot, single-attached housing can be for medium-sized families or big families.
Single-Detached Housing
Single-detached homes are independent homes that are built in the middle of the lot it's on. Unlike previously mentioned housing types, single-detached homes do not share walls with neighboring houses and usually offer the most space in this list.
Pros and Cons
Single-detached houses may have limitless designs based on your personal preferences. It offers a lot of privacy since it's a stand-alone house and there's a lot of free space you can use however you want. But of course, this type of house can be costly since it offers a larger space for you and your family.
Who is it for?
Single-detached properties are great for big families that need a lot of space.
Minami Residences: Your Real Estate Partner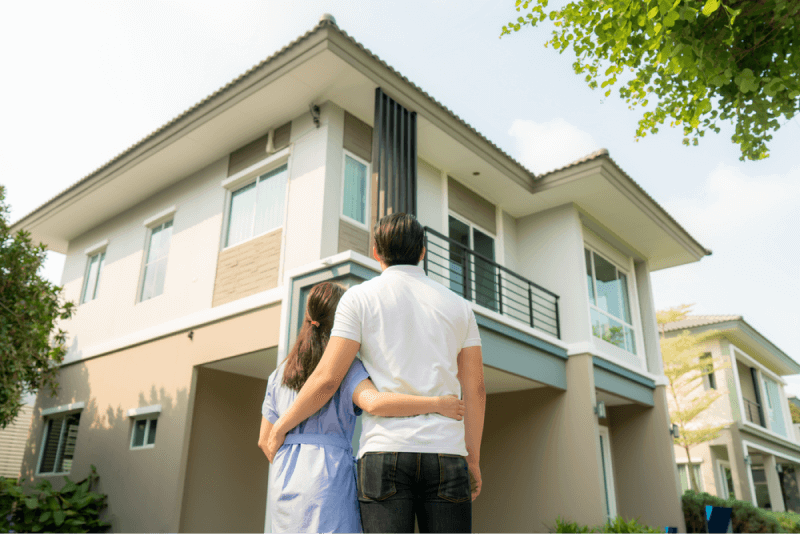 Now that you know the types of houses and lots here in the Philippines, you can identify the ideal property that meets your needs and wants! The next step is choosing the best location that fits your lifestyle.
Here at Minami Residences, we offer house and lots for sale in General Trias, Cavite that just might be the perfect one for you. We offer quadruplexes with a spacious lot cut that allows future expansion available for you and your family to enjoy, provided that you follow our home improvement guidelines.
Our homes are accessible, nestled in one of the most sought-after locations in the South near the Cavite-Laguna Expressway Canal Exit, Arnaldo Highway, and the Cavite Expressway through Lancaster New City.
Come home to a residential community designed to have relaxing open spaces and lots that can accommodate future home expansions as you grow and flourish. As one of life's memorable milestones, choosing a place to call home doesn't have to be difficult.
If you'd like to learn more about our company and offers, visit our website and try out the Virtual Reality Tour of our house models.