Once you're about to move into your dream home, you might feel eager to unpack all your things and make the space truly feel your own ASAP. You've probably already thought of all the ways to personalize your new house, deciding on which item goes where, and what else to buy next. It's an exciting yet slightly stressful process that you just have to brave through, so that your living experience will be comfortable and enjoyable.
But there's nothing to worry! In this article, we will be discussing seven tips on how you can personalize your new house and lot. Think of it as an extension of the home-buying guide, just more specific to moving-in preparations.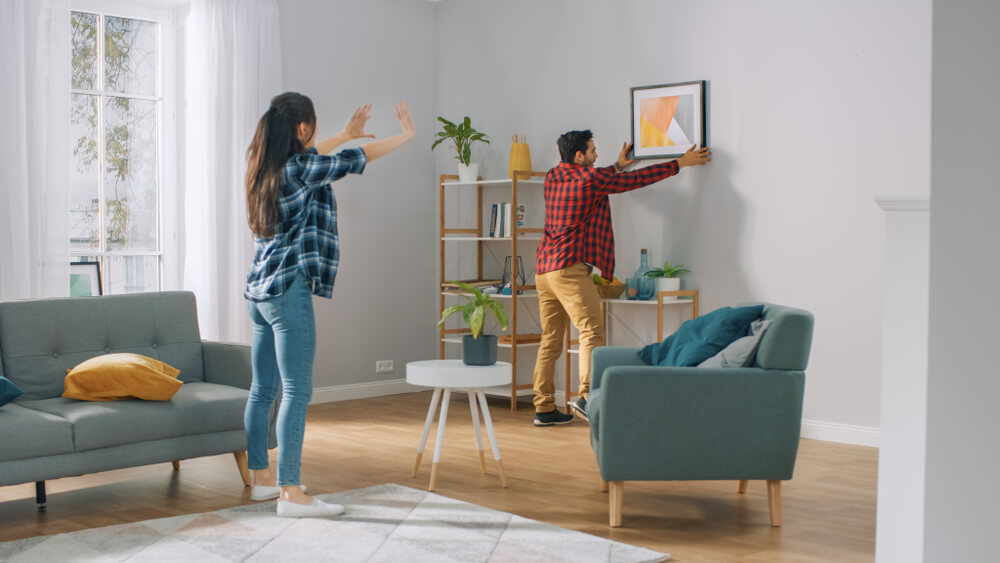 How Do You Personalize a House and Lot?
Moving into your new house is an exciting milestone. And while the property may be beautiful and well-designed, customizing it is what will give its personality and character––a home built for and shaped by you.
Knowing how to personalize a new house and lot is easy in hindsight since you may already have an idea of what to display. What's challenging is knowing where to start and thinking of which parts to customize.
Hopefully, this guide will give you an idea of how you can personalize your home and transform it into a place that reflects who you are. With that said, here's a list of tips on where you can start:
1. Set the Tone with Interior Design
When you enter a house, the first thing you notice is the design of the interiors and the ambiance it creates. And to set the tone of your home, you can start by choosing an interior design style that resonates with you the most.
Choose a color palette that will go with the furniture you have and don't be afraid to mix and match patterns in your rooms through your décor. It could be through a funky lamp, a large-scale art piece, or a textured carpet. All of these could be unique features that can bring your rooms together.
You can also add an accent to your spaces just by simply repainting the doors, walls, or even the staircase, with bolder colors that complement your theme. Adding this type of boldness can be a great contrast to your aesthetic.
Experiment with different designs and materials. Whether you decide on a contemporary, minimalist, or traditional design style––choosing a theme and upgrading your spaces to match it will set the ambiance of your house.
2. Display Personal Mementos
Personal mementos add a distinct touch to your new home and creates a sense of nostalgia for you and your guests. By displaying family photographs, artwork, or trip souvenirs in prominent areas in your house, you're establishing a connection between you and your new home.
Plus, these personal touches can serve as conversation starters for when guests visit your home.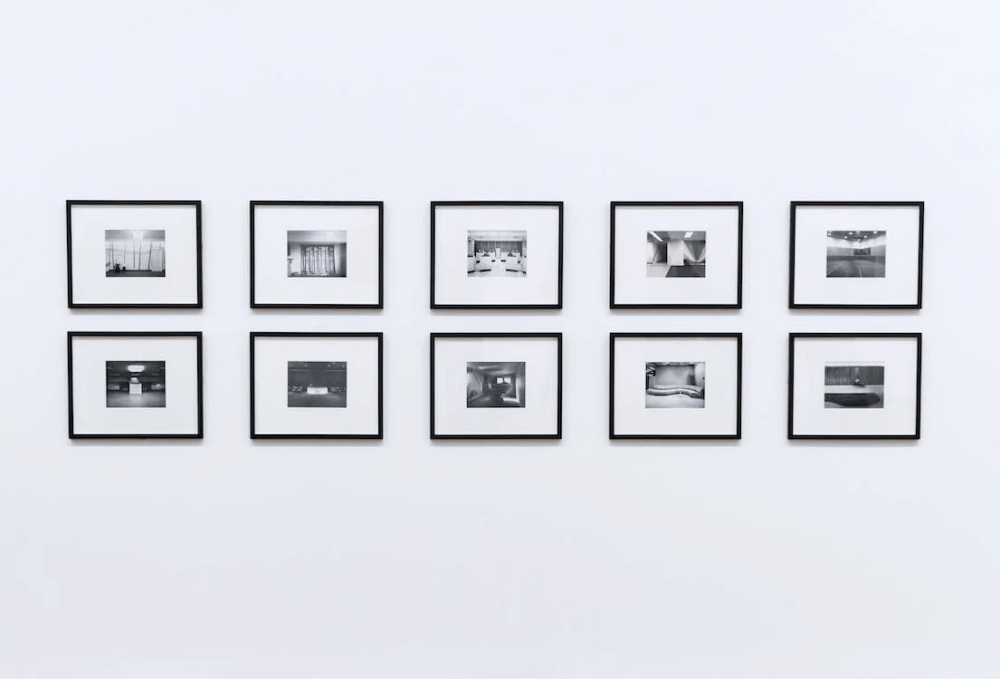 3. Create Functional Spaces
Aside from the aesthetics of your home's interior, you also have to think about how you will use each room and customize them to suit your needs. Think about converting your spare room into either a home office, hobby space, or a guest bedroom.
Customize your kitchen fixtures to match your cooking habits, upgrade your storage solutions depending on what you're going to keep in them, and add display hooks by your hallway walls. By doing all these seemingly minor upgrades, you're tailoring your spaces according to your needs and optimizing their functionality.
4. Incorporate Your Hobbies and Interests
Another exciting part of moving into your new home is being able to include your hobbies as part of the interior design.
Love music? Display your musical instruments in your living room or install high-quality sound systems to listen to.
Love books? Display your collection through bookshelves or create a nook specifically for reading.
Love gardening? Set up a small indoor garden or create a beautiful outdoor landscape.
Incorporating your passions into your home décor will make your space feel more personal and make living in your new house more enjoyable.
5. Embrace Natural Elements
Bringing nature indoors can add warmth and tranquility to your new home. Having natural elements like indoor plants, flowers, and natural materials like wood, stone, or rattan can give your space a cozier and more relaxing atmosphere.
Even upgrading to larger windows to let more sunlight in can create a connection with the outdoors and make your space feel more open and refreshing.
6. Pay Attention to Lighting
Complementary to the aesthetic of your interiors, lighting also plays a crucial role in setting the mood of your home. Aside from your usual ceiling lights, consider a mix of ambient, task, and accent lighting to create a layered and inviting atmosphere.
Install dimmer switches to adjust the brightness of your lights according to the different activities or vibes you're going for. You can even install smart bulbs or lamps that you can control from your phone.
Be sure to utilize natural lighting as well by installing curtains and blinds that allow you to control how much sunlight you can let in.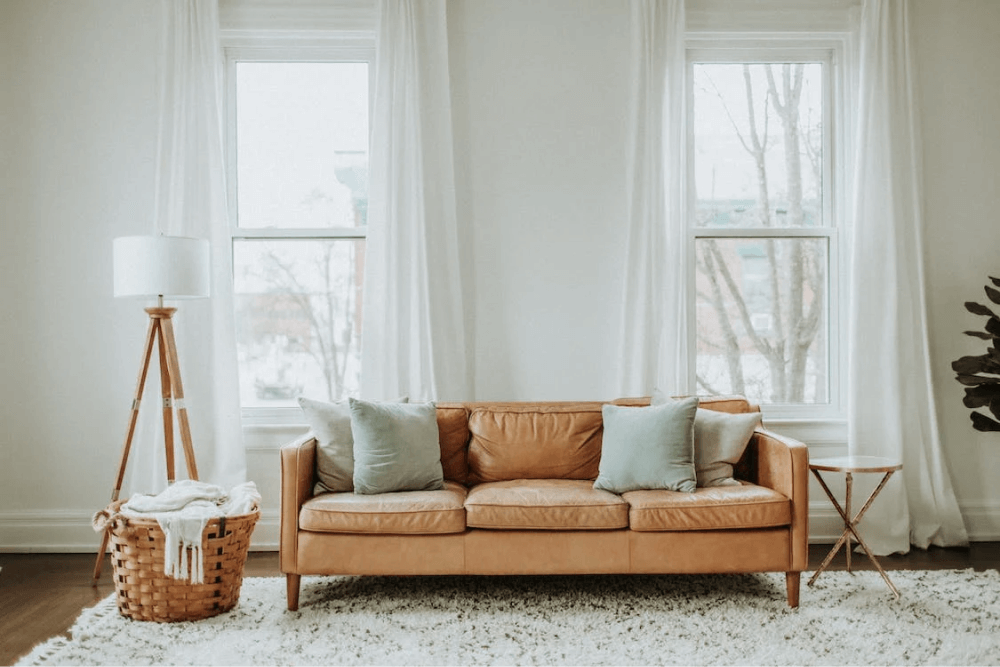 7. Customize Outdoor Spaces
Lastly, don't forget to personalize your outdoor areas by creating an inviting deck or patio. Add comfortable outdoor seating, outdoor rugs, and potted plants. You can even install outdoor lighting for evening gatherings or to highlight specific features in your garden.
Whether it's a cozy outdoor dining area or a relaxing garden space, customizing open-air spaces will extend your personal charm beyond the four corners of your home.
When you personalize your home, don't be afraid to test out which designs would look great in your house. At the end of the day, what's important is you create adjustments that cater to your wants and needs to make living more comfortable for you.
Nowadays, developers in popular areas like the house and lots in General Trias, Bulacan, and Pampanga can accommodate changes to their standard house designs to incorporate the upgrades you want. Just make sure to coordinate this well with your agent and contractors so that they can adjust accordingly.
Why Personalize a House and Lot?
Moving into a new house offers a fresh start and a blank canvas for you to complete your dream home. From creating a sense of identity to enhancing the functionality of your space, there are many reasons to customize your home in a way that reflects your personality.
Here is a list of a few important reasons to personalize your home:
Establish a Sense of Identity and Belonging
Customizing your house according to your values, personality, and taste creates a space that's uniquely yours. This is usually why we deem our homes the ultimate place of comfort.
Plus, when you personalize your home, your house becomes an extension of your identity. Surrounding yourself with items reflective of your interests can create a supportive and nurturing environment where you can let your true self be.
Maximize Comfort and Enjoyment
When you construct a space that caters to your needs, you can maximize the efficiency and comfort you feel. Choosing the furniture, décor, and amenities to add to your house improves the overall enjoyment you experience in your own home.
You may not notice these quality-of-life upgrades at first, but having small conveniences like having a key holder by your door is a personalization that can impact your entire day.
Increase Property Value
Personalizing your new house and lot can also have financial benefits in the long run. When you invest time and effort into house customizations, you can increase its overall appeal and desirability. After all, potential buyers appreciate a well-designed, personalized space especially if your design aesthetic is similar to theirs.
By creating a home that stands out, you create an asset that is likely to attract buyers if you ever decide to sell in the future.
Adding your personal touch into your own home is one of the best parts of buying your house, and having your own space where you can be free to do what you want is a personal milestone to celebrate.
Whether you're looking for house and lots for sale as an OFW or a young professional looking to purchase your first home, it's important that you're able to add your personal charms into your space.
Personalize Your House with Minami Residences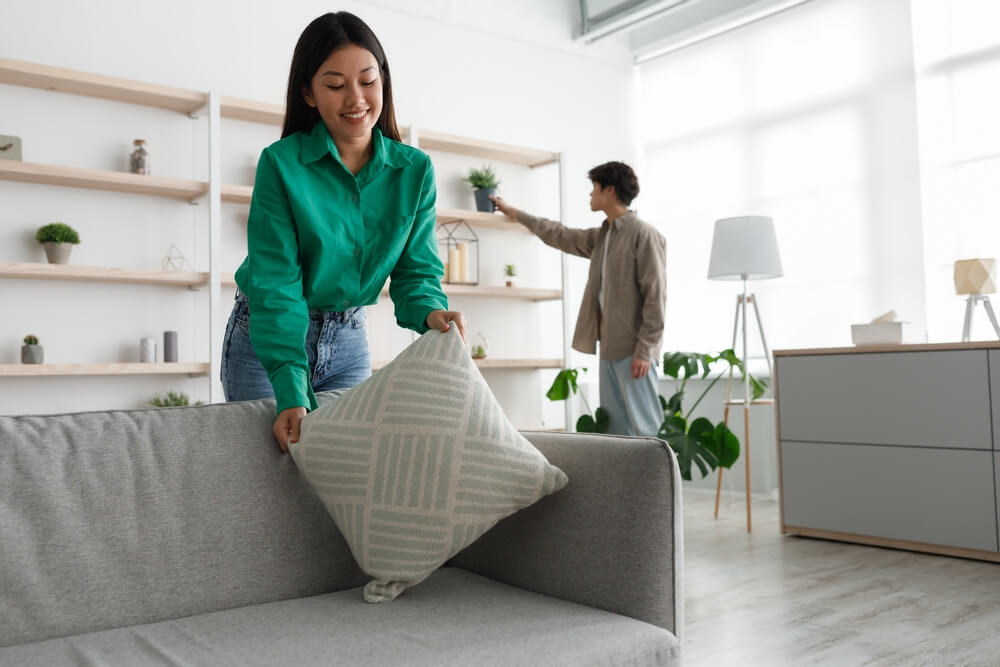 Customizing your new house and lot is not just about decorating. It's a process that allows you to shape your living environment according to your preferences, style, and needs. This is why you should invest time in properly personalizing your house and making sure it's a space your love.
And given these tips for personalizing your house and lot, consider our property offerings – which are designed to be a space for you to call home!
Here at Minami Residences, our quadruplex houses are designed to give you more options on how to manage your space. With our house and lots for sale in General Trias, Cavite in the Philippines, we encourage you to personalize your house so that you can feel at home in our community.
Partner with us and we can make your dream home a reality. Get in touch with us today to learn more about our houses!